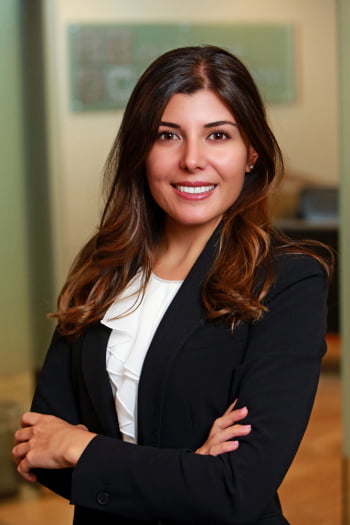 Maria is a Corporate and M&A Associate at Rice Reuther Sullivan & Carroll, LLP.  Maria helps companies at all stages of their evolution, from business formation and day-to-day corporate governance through the point of an eventual sale or merger.  In her practice, Maria represents businesses ranging in size from startup companies to Fortune 500 international corporations.
Maria has experience in a broad range of legal matters with an emphasis in business transactions, mergers & acquisitions, corporate governance, business formations and non-profit organizations.  Before joining RRSC, Maria was in-house corporate counsel for a privately held real estate investment and management company handling real estate assets with market value exceeding $2 billion.
Drawing on her international background, involvement working with multinational clients, and exposure to other cultures, clients particularly value Maria's language skills and her unique knowledge when dealing with clients.  As a native European, she has a greater appreciation of the cultural and linguistic challenges that confront U.S. businesses when negotiating with foreigners, as well as foreign businesses entering the United States market.  For these reasons, Maria provides tailored counseling, as no single approach is right for every company.