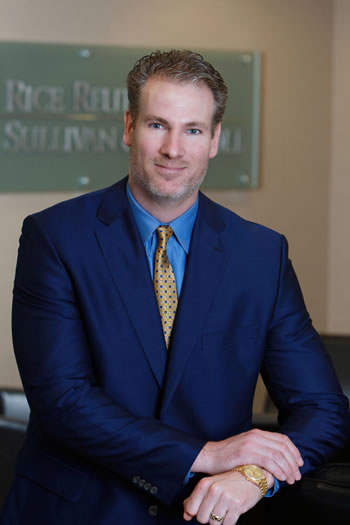 Stephen M. Sullivan is a founding partner of Rice Reuther Sullivan & Carroll, LLP. He has been practicing commercial real estate law in Nevada for more than 20 years. His practice focuses primarily on real estate acquisition and disposition, planned developments, secured financing, debt and capital restructuring, and real property assessment appeals.
Steve represents a diverse group of clients, from national, publicly-traded companies, to regional debt and equity funds, to locally-based commercial developers. This broad client base allows him to work on a variety of transactions, from straight-forward commercial real estate development and financing to complex capital restructuring and secured debt facilities for sums in the hundreds of millions to over a billion dollars. Additionally, Steve routinely represents many of the Nevada's largest taxpayers before the Clark County Board of Equalization and the State Board of Equalization in connection with tax abatement matters.
Prior to establishing this firm, Steve practiced law at Jones Vargas in the Real Estate Department. Before that, he worked as in-house counsel to a real estate orientated internet company based in Las Vegas where, in addition to handling the company's legal work, he was responsible for strategic planning and implementation of the company's marketing efforts relating to aggregating for the site professional service providers including law firms, accounting firms, general contractors and architects.
Steve earned his undergraduate degree in Business Administration at the University of San Diego in 1992 and his juris doctorate at the University of San Diego School of Law in 1995. He is a member of the American Bar Association, the State Bar of Nevada and the Clark County Bar Association.